Do you know how to calculate the press brake tonnage? You can use the calculation formula or use the tonnage calculator below to obtain the results directly.

As you know, different countries are using different units, some countries use metric units and others use British units. For your convenience, the tonnage calculator of the press brake machine we made can meet the above two different needs at the same time.
If you want to know more about the calculation formula of press brake tonnage, you can refer to this article. Enjoy it.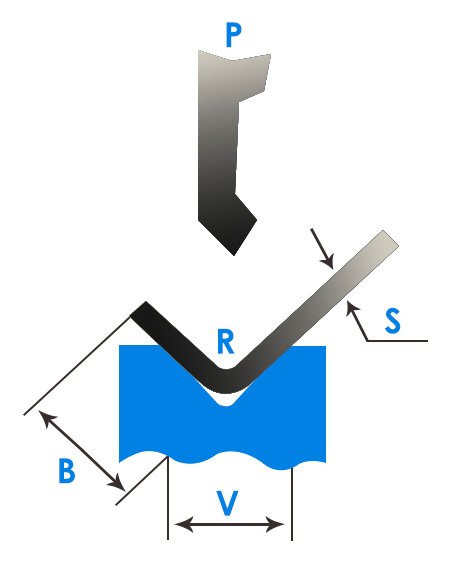 Recommended V opening of bottom die
| | | | | |
| --- | --- | --- | --- | --- |
| Material thickness S | 0.5-2.5mm | 3-8mm | 9-10mm | >12mm |
| Bottom die V opening | 6×S | 8×S | 10×S | 12×S |