Function
It's mainly for automatically lofting and cutting the deformed workpiece. You can select a drawing from the new version of CAM-DUCT and input dimensions and choose a way of connection, then the software will start calculating, composing, jacking and cutting automatically according to your requirements.

Performance Features
Vertical control cabinet with 10-inch touch screen (15-inch screen is optional )
The new version of CAM-DUCT software from Hypertherm of United States and encrypting Chinese version.
Original generator of Hypertherm of the United States or homemade generator of Huayuan ( economy version)
The rigid frame is used as the body to ensure the stability and durability of the workbench.
Fast cutting speed, high precision, small incision, neat and slag-free. Based on the traditional NC system, the cutting control method is improved to avoid the second finishing machining.
CNC plasma cutting machine is suitable for low carbon steel, copper, iron, aluminum, galvanized and other metal plates.
CNC numerical control device with high configuration is adopted. Automatic arc ignition, stable performance and high success rate of arc ignition.
The production system is simple, effective and accurate.
The birth of NC plasma cutting machine replaces the labor intensity of traditional manual operation and improves labor productivity.
Software
The machine adopts the latest CAM-DUCT software form Auto Desk company and the software combined technology, data procedure with management and meets cutting requirements of duct workpiece by using pre-designed standard duct drawings and parameter settings, The software is easy to learn and operate because it only requires machining dimensions to develop an unfolded view of deformed duct automatically.
Software Library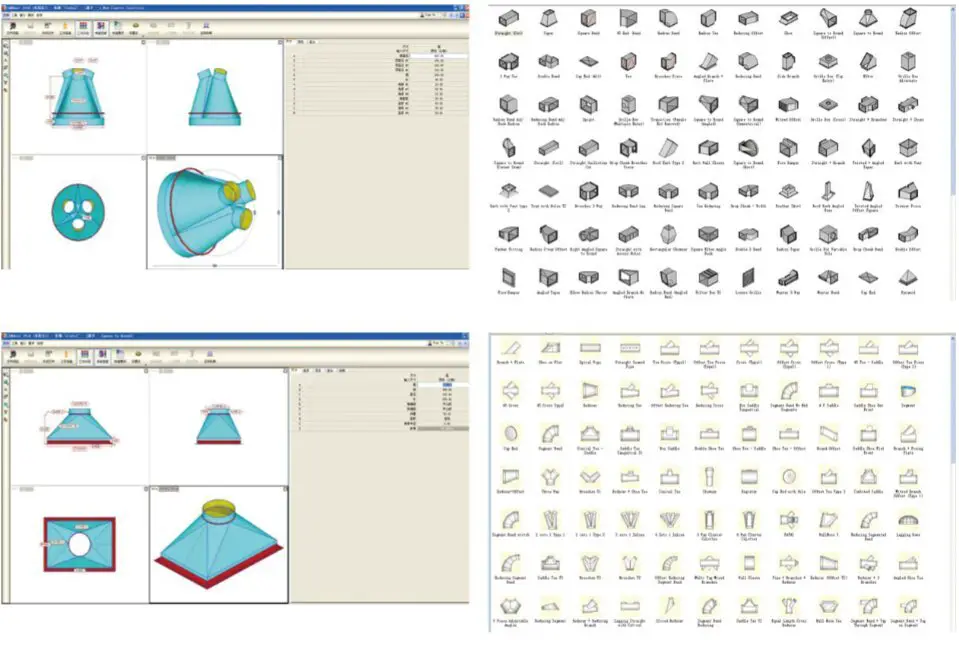 Sample Show