Description
This hydraulic steel door embossing machine is a special hydraulic press for the forming of anti-theft door, steel-wood door, interior door, stainless steel door and large iron door. This door press machine is suitable for all major security door manufacturers and steel wholesale markets, which can stamp various patterns on stainless steel door panels, indoor door panel etc.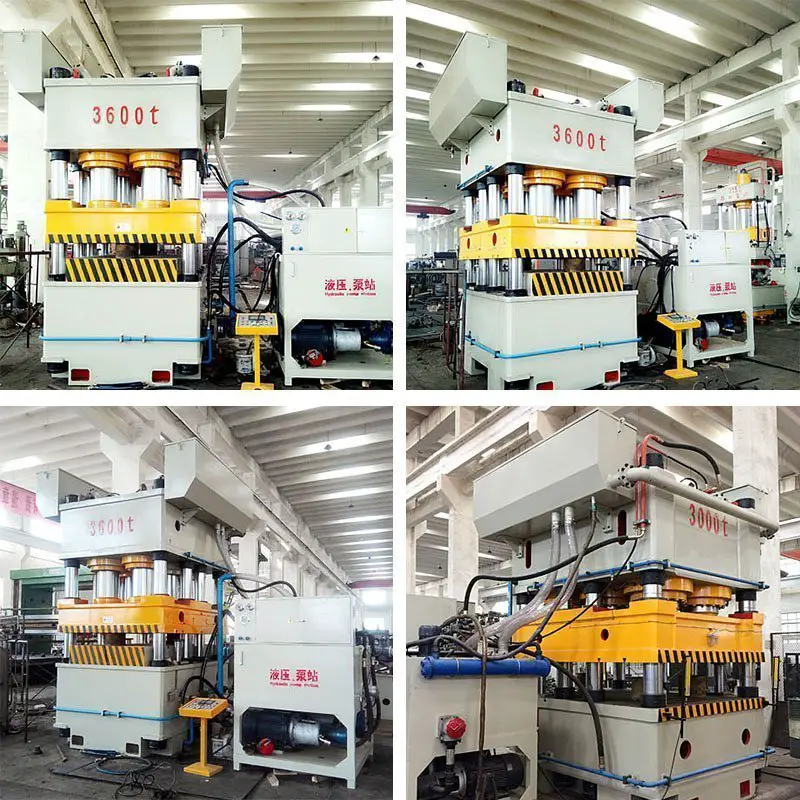 It has the advantages of fast, safe and reliable, energy saving, beautiful and low cost.
The embossing machine is designed by the senior engineers of our company based on years of experience. It's constantly updated and innovative. The design is reasonable and easy to learn.
Computer optimized structural design, simple, economical and practical.
The hydraulic control adopts the cartridge valve system. The action is reliable, the service life is long, the hydraulic impact is small, and the connecting pipeline and leakage point are reduced.
Independent power mechanism and electrical control system, reliable operation, intuitive operation and convenient maintenance.
Adopt button centralized control.
Through the operation mode selection, not only can realize the fixed distance and constant pressure, and has the character of pressure-keeping and time-delaying.
Working pressure, pressing speed and stroke can be adjusted within the specified parameters according to the process requirements.
Main Structure
The main body is composed of upper beam, movable beam, lower beam, total 8 columns. The main cylinder adopts six-cylinder structure.
Hydraulic control system
Electrical control system
Lubrication system
Safety protection system