Metal Shearing Machine Built For You
Artizono proudly brings you a cost-effective metal shearing machine, the price of which will not be challenged by any product in a similar price range. Our metal shearing machine technology provides the most advanced technology and high-quality components, and you will find them in machines that cost two to three times or more than ours.
Our Popular Metal Shearing Machine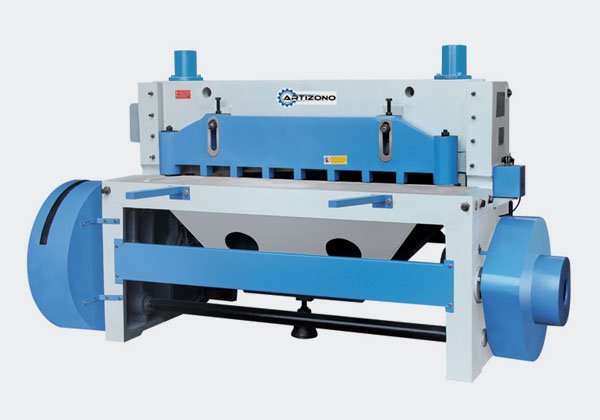 Mechanical Shearing Machine
This machine is used for shear thickness of 4 mm or greater, a width of 2500 mm or more steel, shear sheet strength is 450 Mpa or less.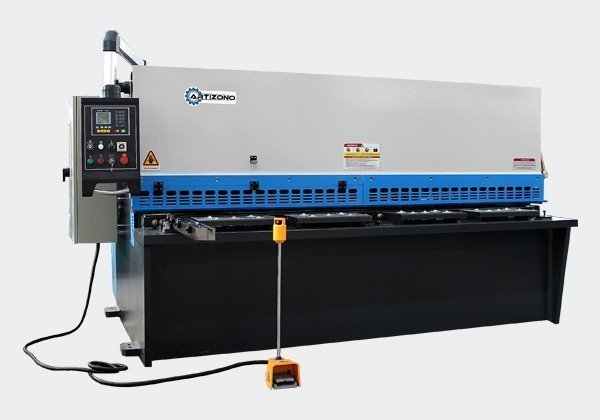 Hydraulic Swing Beam Shear
Adopt integrated welding and heat treatment; dedicated NC controller with shearing count function; hydraulic transmission, nitrogen return stroke; real-time display of backgauge position; multi-step programming.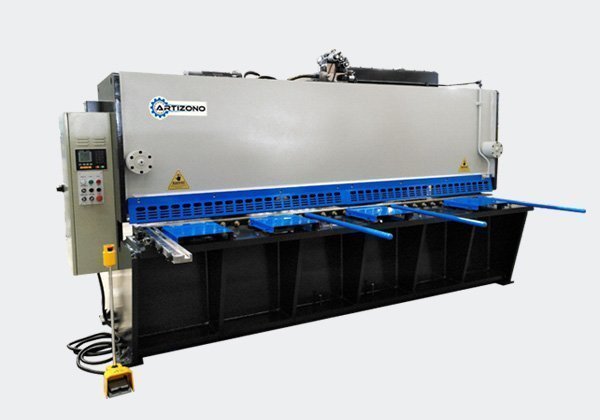 Hydraulic Guillotine Shear
Adjustable shearing angle and stroke; blade gap adjusted by controller; high performance frequency converter ensure the positioning accuracy of X-axis; integrated hydraulic system help reduce the leaking of hydraulic oil effectively; rectangular blade with four cutting edge can be used.
Features Of Metal Shearing Machine
High alloy tool steel blade
The top blade on swing beam shearing machine is in bevel cutting edge, and the one on guillotine shearing machine is in flat cutting edge.
We provide a variety of different solutions for swing beam shears and guillotine shears, including Estun E21s, DELEM DAC-310s, DAC-360s, Elgo P40, CybTouch 8 G, Italy Maper-HT071 controller.